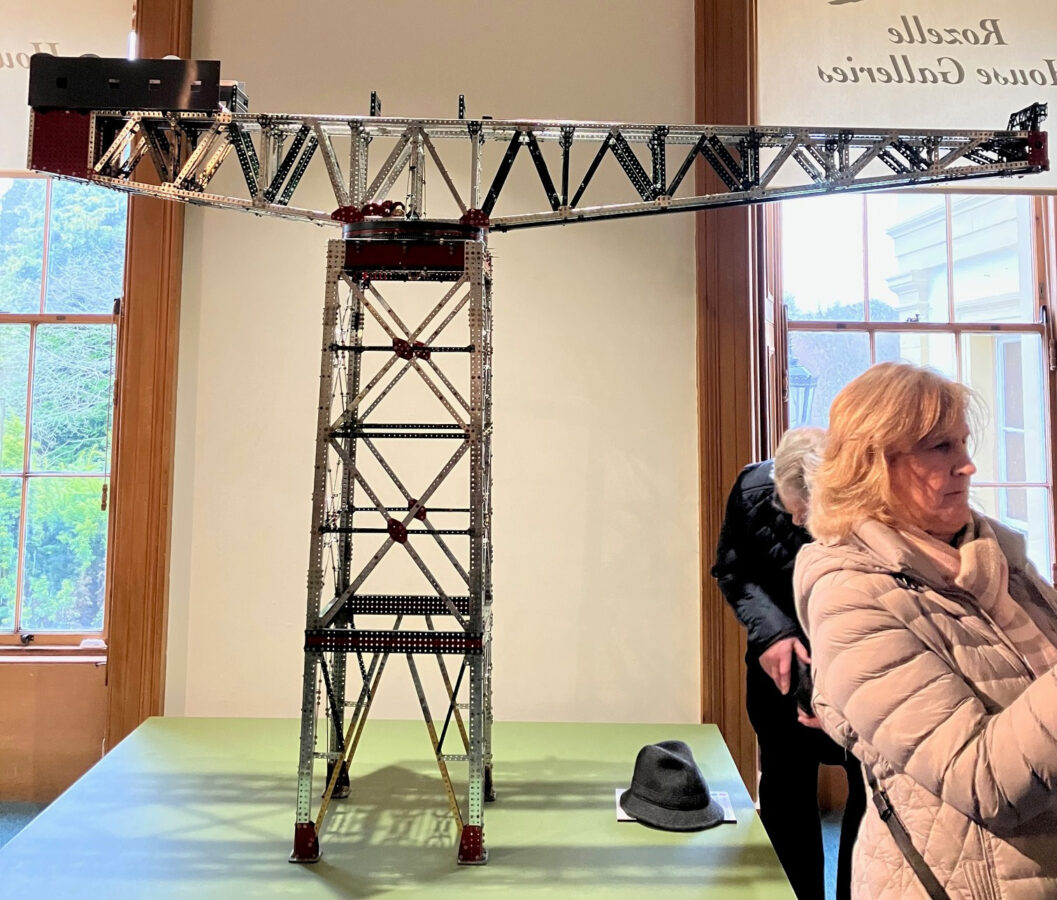 The museum has recently lent a number of objects to South Ayrshire Council Museums and Galleries for an exhibition co-curated with Friends of Seafield House relating to Sir William Arrol.
The exhibition is titled Spanning the Centuries: Sir William Arrol's legacy in Steel, Stone and Culture. To see the media release click here.
The exhibition is being held in Rozelle House, Ayr and runs daily until 16 April 2023.
One of the items on loan to the exhibition is the museum's model of the Wallsend Slipway 150 ton giant hammerhead cantilever (Titan) crane (see above).
The exhibition is well worth a visit as it covers not just Sir William's engineering prowess but also objects relating to his home and cultural life.